1. OUR COMMITMENT TO PRIVACY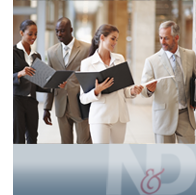 We take our responsibility for protecting your personal information very seriously. To protect the privacy of the visitors ("You") to the N&D® website at www.ndgroup.com, the Norfolk & Dedham Group® ("We/Us") has developed this Privacy Policy ("Policy") explaining our online information practices and the choices You can make about the way your information is collected and used. To make this Policy easy to find, We make it available on our homepage and at every point where personally identifiable information may be requested or submitted. Please read below for more specific information on the type of information that We collect and how We use it.
2. TYPES OF INFORMATION WE COLLECT
The personally identifiable information collected through this website is voluntarily submitted by You. We collect only information that You voluntarily submit to register for access to My Insurance® or to elect eBill and/or ePolicy delivery. If You choose to contact Us, We collect your name, email address, and your suggestion or customer service request, along with any information that You would like us to have in order to respond to your request.
3. HOW WE USE THE INFORMATION WE COLLECT
When you use the Contact Us link on our website, the information you provide is used to process your suggestion or customer service request or to provide You with information concerning the products and services We offer. To the extent necessary to address your question or request, We may share your communication with Your authorized insurance agent, if you are an existing N&D® Group policyholder. We reserve the right to transfer information to a third party in the event of sale, merger or affiliation, provided that the third party agrees to adhere to the terms of this Policy. We may disclose information (including personally identifiable information) about You to our Affiliates. For purposes of this Policy, "Affiliates" means any person or entity which directly or indirectly controls, is controlled by or is in common control with Us, whether by ownership or otherwise. Any information relating to You that we provide to our Affiliates will be treated by those Affiliates in accordance with the terms on this Policy. We may disclose your information (including personally identifiable information) if we believe in good faith that We are required to do so in order to comply with an applicable statute, regulation, rule or law, a subpoena, court or regulatory order, or other valid legal process. Under no other circumstances will We disclose any of the information provided by You to third parties, without your authorization.
4. GOOGLE ANALYTICS
We use Google Analytics, a website analyzing tool, provided by Google, Inc. to gather statistics regarding usage of our site. Google Analytics uses first-party cookies, allowing for the ability to collect information such as; the number of times our users have accessed our site, the pages accessed by our users, the type of device our users connect with, type of browser used , and other important information. Google Analytics collects users' IP addresses assigned to them on the date of which they have accessed our site. No personal identifiable information is collected by Google Analytics. We do not combine the information collected through Google Analytics with personally identifiable information. Google's Terms of Use and Privacy Policy restrict their right to alter or share information with third party services. If you wish, Google provides the ability to opt out of website tracking, please visit Google's website for instructions.
5. OTHER INFORMATION COLLECTED
We may, from time to time, contract with other third parties who place information, advertisements, or other promotional material or links on our website. If you click on any other link provided by a third party and leave our website, whether through a link or through visiting another website framed within our website, You are subject to the privacy policies of these other third parties. We do not have responsibility for or access to the information collected by these third parties. When you use the N&Drive App, we will collect information about your driving style and habits, such as location, speed, acceleration, braking and cornering and combine this with weather, traffic, time of day and other contextual data. Such use is based upon you giving explicit consent when registering to use N&Drive.
6. OUR COMMITMENT TO DATA SECURITY
The security of all information associated with our users is an important concern to Us. We exercise care in providing secure transmission of your information from your computer to our servers. No sensitive data is stored in the pages directly. We have further measures in place to protect Your personal information once it reaches Us. However, "perfect security" does not exist on the Internet, therefore You transmit to Us at your own risk.
7. CHANGES TO OUR PRIVACY POLICY
We reserve the right to change our Policy from time to time. If We make any substantial changes, We will notify You by posting a prominent announcement at our home page located at https://www.ndgroup.com. Your continued use of our website following the posting of any changes to this Policy constitutes your acceptance of those changes.
8. HOW TO CONTACT US
For other information or questions regarding changing information that We have about You, please contact Us at 800-688-1825, or send email to

, or write to Us at:
The Norfolk & Dedham Group
Attn: Corporate Secretary
P.O. Box 9109
Dedham, MA 02027-9109
1. WEBSITE USE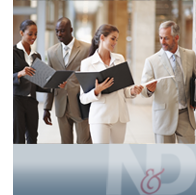 The following Terms and Conditions govern your use of the Norfolk & Dedham Group® (N&D®) website. By accessing and making use of this website, you agree to all of the Terms and Conditions of use and other notices contained or referenced in this website. If you do not agree to these Terms and Conditions, do not use this website. N&D® reserves the right to update or revise these Terms and Conditions. Your continued use of this website following the posting of any changes to the Terms and Conditions constitutes acceptance of those changes.
2. LICENSING
This website is for the purpose of information sharing only and does not constitute an offer to do business in any state in which N&D® is not licensed or registered as may be required by law.
3. COPYRIGHT
The content of this website is protected by copyright. You may not copy, distribute, or create derivative works from any part of this website (including its graphics, pictorial matter, and text) without the prior written consent of N&D®.
4. TRADEMARKS & SERVICEMARKS
The Norfolk & Dedham Group® is a registered servicemark of The Newbury Corporation. Other names, logos, designs, titles, words, or phrases within this website, including but not limited to AgentPak® and N&D® are trademarks, servicemarks, or trade names of the Newbury Corporation and may not be used without the prior written permission of the Newbury Corporation. The Newbury Corporation claims no interest in marks owned by other entities not affiliated with the Norfolk &Dedham Group®, which may appear on this website.
5. DISCLAIMER
The material in this website is provided "as is", without any kind of warranty as to any product of service provided by N&D®. Warranties, if any, accompany the product or service when purchased by a customer.
6. LIMITATIONS OF LIABILITY
N&D® in not liable for any errors, delays, inaccuracies or omissions in this website or any sites that are linked or referred to by this website. Under no circumstances shall N&D® be liable for any damages, including indirect, incidental, special, or consequential damages that result from the use of, or the inability to use, this website whether based on actions in contract, tort, negligence, strict liability or otherwise, even if N&D® has been advised of the possibility of such damage.
7. CHOICE OF LAW
By accessing this website, both you and N&D® agree that the laws of the Commonwealth of Massachusetts will apply to all matters arising from or relating to use of this website, whether for claims in contract, tort, or otherwise, without regard to conflicts of laws principles. You and N&D® also agree and hereby submit to the exclusive personal jurisdiction and venue of the Massachusetts state and United States Federal Courts for the District of Massachusetts with respect to such matters.
8. ENTIRE AGREEMENT
These Terms and Conditions constitute the entire agreement between you and N&D® with respect to your use of this website and supersede all prior or contemporaneous communications and proposals, whether oral, written, or electronic, between you and N&D® with respect to this website. If any provision(s) of these Terms and Conditions are held invalid or unenforceable, those provisions shall be construed in a manner consistent with applicable law to reflect, as nearly as possible, the original intentions of the parties, and the remaining provisions shall remain in full force and effect.
Copyright © 2015, The Norfolk & Dedham Group® All rights reserved.
---